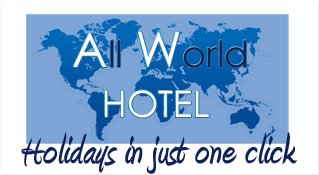 AW-HOTEL COMPANY PROFILE
Our company successfully creates websites for internet users since 2008. We have built, one of the most popular portals in Greece, the Greek Electronic Business Guide www.4ty.gr which successfully brings together members of the business community and promotes businesses in Greece in the most economical and efficient way.
Aw-hotel was established in May 2012 and aims to showcase the accommodation in Europe and the whole world in order for visitors to find the accommodation they need while visiting any area for the period they need it. All aw-hotel accommodation gets classified as independent websites and gets displayed with a flawless aesthetic taking into consideration that among the priorities of aw-hotel is to highlight the beauty of each place with a unique and attractive way.

Inside aw-hotel you can find accommodation for every budget.
Each one of the aw-hotel lodgings can be booked online but if this is not the case, each one of the aw-hotel lodgings can be contacted directly via e-mail or telephone.

Every listing works separately and is fully customizable by the lodging administrator. To do this there is a separate administration backend interface which is accessible using a unique username and password provided by our webmasters.
Each lodging within the portal aw-hotel can get listed as follows:
- Information and content translation is available in eight languages: all the information
for each lodging can be translated automatically into eight (the most widely spoken)
languages.
- Photos: an unlimited number of photos can be used. There are many available options
here such as: to add description for every photo separately, to specify the exact room
(or area) the photo is picturing.
- Description: a full lodging presentation may be quoted, in an unlimited number of
words with a wide range of word processing options.
- Accommodation contact details: address, phone numbers, e-mail and url.
- Location on the map using google maps (exact location).
- Amenities: define the accommodation amenities. You can choose among many
existing icons symbolizing the most common and popular amenities. More specifically,
accommodation details can be used as search criteria, for example, a visitor
searching for lodgings in London can check the icon room service, so among search
results only lodgings providing room service will be listed.
- Rooms: here the accommodation administrator can define the type of rooms available,
the period of availability and their price. This way, visitors can easily find available
rooms and book online.

Through aw-hotel portal the great potential of listing guest businesses at an
international level in the most beautiful and attractive way becomes true.

Subscribe now and make your presence felt immediately throughout the world.
We invite you to cooperation.